Arbor Day Tree Seedling Giveaway
March 2018 (day tbd) - 10:00 a.m.

Last year's annual Arbor Day Tree Giveaway was a huge success with all of the seedlings finding a home! A huge thank you to Mr. Ben Ray, Horticulture Instructor at Roederer Correctional Complex, and his class who bag our trees for us each year, and Forest Ranger, Sara Huffman who is always in attendance to answer all your tree questions.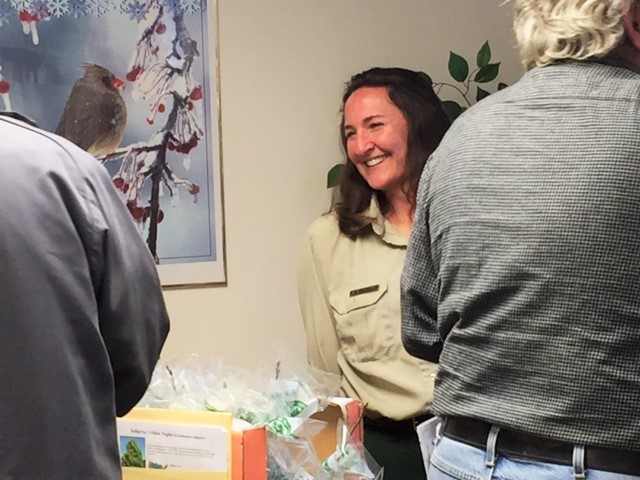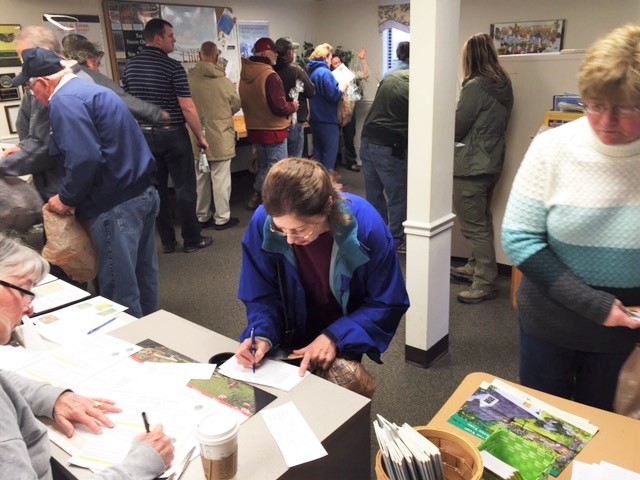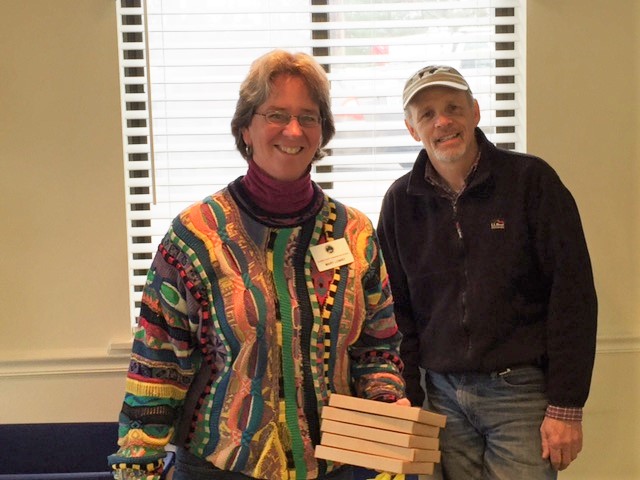 Oldham County Landowners and Students Recognized at Awards Banquet
February 23, 2017

The Oldham County Conservation District's 36th Annual Awards Banquet was held on February 23rd at the John Black Community Center. Each year, the District recognizes teachers, students and landowners that make significant efforts to promote conservation of the County's natural resources.

The Jim Claypool Art Contest is open to all Oldham 1st through 5th graders. This year's County winner was Lilah Menard from Crestwood Elementary School. The Conservation Writing Contest is open to students in 6th-12th grade with this year's County winner being Maggie Hall from St. Aloysius School. Awards were also given for 1st, 2nd and 3rd place at each school.
Fumika Satoh was the recipient of the 2017 H. Glenn Watson Scholarship. The $1,500 scholarship was created in honor of Glenn Watson who passed away in 2014. Glenn served on the conservation district board and was a true conservationist!
Recognized for exceptional conservation efforts and care of the land was Tami Anderson as Outstanding Cooperator. The award recipient must practice good long-term conservation ethics on land they own or manage. As an Outstanding District Cooperator, this individual's efforts in protecting the fragile resources of soil, water, woodland or wildlife resources are often modeled by others in the community.
Trevor Taylor of Crestwood (not pictured) was selected as Master Conservationist, the top honor awarded in the state to deserving landowners. The Master Conservationist Award is the highest recognition presented to private landowners by a local Soil and Water Conservation District for individual land stewardship efforts. Less than two percent of private landowners or farmers are recognized as Master Conservationists. To qualify for this award, the landowner must have completed over ninety percent of their soil and water conservation plan for the land under their control. In doing so, almost all, if not all of their land-based natural resources are protected from serious degradation and are managed for sustainability. Their conservation practices and management techniques are those to be modeled and are often emulated by others seeking to achieve similar levels of success.
Highlighting the evening was the presentation "Benefits of Our Urban Forests" by Sara Huffman, Forest Ranger with the KY Division of Forestry..
The Oldham County Conservation District would like to thank all the students, teachers and principals who took part in this year's art and writing contests and congratulate all of the evening's winners.
The Oldham County Conservation District sponsors the following yearly events:
Conservation Writing & Jim Claypool Art Contest
Arbor Day Tree Seedling Giveaway
Earth Day Celebration
Monarch Lifecycle Program

Annual Awards and Recognition Banquet
Education Field Days and Workshop
Soil Testing Voucher Program

Sponsors the Oldham County High School FFA in Land Judging and Envirothon Events